IN WHICH I FIND MYSELF SCREAMING KARAOKE IN BARCELONA, CRYING HAPPY TEARS IN WALES AND STARTING MY 2017 WEDDING SEASON
Oh thank goodness! The wedding drought is over! As lovely as it is to have time to take stock and plan ahead I was so. flipping. ready. for this year's season to start! Even though work was ramping up there was still time for a few adventures though...
TAKING CARE OF BUSINESS
So, I didn't realise til I started pulling this together what a mammoth task it would be! The last couple of months I have been busy shooting which has been so much better for my mindset. I am always happiest when I am able to create. So here's a little taster of my latest work...
FAMILY PHOTOGRAPHY
This past couple of months I have been focussing on building up the family photography side of my business. It's becoming more and more of a passion of mine and I was so lucky to be booked to shoot some wonderful family shoots at home!
KEEP THE FAITH
I started a personal project about the modern world of Northern Soul and photographed a night of dancing in Derby. (See full blog post here)
PORTAITS
Every now and then I get together with my wonderful friend Elly Lucas to create some new portraits. It always feels like touching base and I always feel like I can try new things with Elly.
COUPLE SHOOTS
I also got to meet up with some of my wonderful couples for engagement shoots. From woodland wanders to exploring vivid street art in Birmingham.
ADVENTURE IS OUT THERE
I went on an adventure to Barcelona with a whole load of other photographers and lost my voice screaming my way through karaoke (high point including Killing in the Name Of, My Heart Will Go On and the one I always choose: Like A Prayer... please can I shoot a wedding with karaoke??) After such a relentlessly grey winter in the UK, heading to sunny Spain in March was a welcome relief and surrounding myself with so many awesome creative people was just plain good for my soul!
WEDDINGS
And, of course... wedding season got cracking! It's odd having time off... you start to wonder if you're going to have gone a bit rusty... but as soon as I stepped into my first wedding of the year I felt that I was back where I belonged. All the adrenaline, excitement, nerves and emotion. My goodness, it's good to be back.
Which also brought my first video of the year! My goodness have I missed putting these together!
TRYING SOMETHING NEW
I was lucky enough to be contacted by purveyors of wonderful photography gear Lomography to test their new Convertible Art Lenses. I knew I wanted to make something special with such an exciting opportunity. It all got very sparkly. I can't wait to share more photos really soon.
OH, SNAP!
I must confess: I went to Snap Photography Festival in Wales, for five days, with some of my favourite ever humans... and I barely took any photos at all. My camera stayed tucked away in my bag 90% of the time.
Before I went I promised myself that I would take lots of photos... and then as soon as I got back there, I remembered why I didn't take All The Photos last year. Sometimes it's nice just to enjoy the moment you're in. To look around and take mental snapshots and make proper memories. Snap had a wonderful official photographer and filmmakers, so I trusted them to capture it and just had an awesome time instead.
While I was there I gave a talk on filmmaking for photographers, sharing how I incorporate video into my work. I absolutely love speaking at workshops, conferences and festivals and Snap was my favourite yet.
Here's a photo of me running around like a giddy wally with a Fujifilm Xpro2, having an absolute ball. Captured by my lovely friend Alice The Camera.
Speaking of the Xpro2... sweet damn that's a wonderful little camera. I only had it in my hands for about 15 minutes but I totally didn't want to give it back afterwards.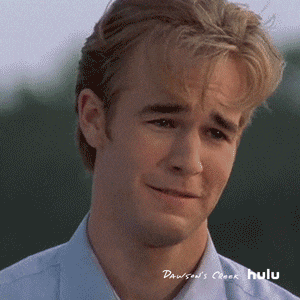 When the week came to a close on Friday I was utterly exhausted. I gave it every bit of my energy and it was totally worth it. As the festival came to a close I cried a lot. Like... a lot. Like Dawson crying.
Part happiness... relief... exhaustion... pure hysteria... and just feeling grateful that I get to be part of the Snap community.
life, the universe and everything
So there we go... a crazy couple of months for work. So what else have I been up to?
THINGS I HAVE BEEN DOING:
Lifting weights. For real. If you'd told 2016 Hannah this I would have laughed you out of town.
Turned 29.
Ate my weight in tapas.
Went to an otter and owl sanctuary and squealed like a child.
Saw Jens Lekman live.
Met my friend's brand new baby human.
Explored Format Photography Festival.
Dressed my eldest daughter as a tomato.
Started reading actual books again.
THINGS I HAVE BEEN WATCHING:
Crazy Ex-Girlfriend: I resisted this for the longest time assuming it would be rubbish. It's not. Do yourself a favour and watch it.

The triumphant return of Last Week Tonight With John Oliver

Ditto Silicon Valley

Veep: From the beginning all over again. Love for Julia Louis-Dreyfus intensifies.

Doctor Who: Back in the T.A.R.D.I.S for Peter Capaldi's final series.

Ru Paul's Drag Race: Netflix keeping up with U.S. pace? Yaaaaaas.

Master of None: Season 2 is about to hit Netflix. Perfect time for a re-watch.
THINGS I HAVE BEEN LISTENING TO:
If you've got Spotify, click the picture below to listen to my playlist of recent releases.
Featuring The Magnetic Fields, Perfume Genius, Richard Dawson and more!
And that is a wrap for March and April! I hope you've enjoyed this little round-up!